coffee bar makeover with paint
Ever since we made over the dining room, I have wanted to give this little coffee bar a makeover. Lucky for me, for June's Monthly DIY Challenge we partnered with FAT Paint Company, and a quick paint job is exactly what this piece needed.
Materials Needed:
paint brush
1×2 boards
wood stain
First I painted on two light coats of Greysful.
After that dried thoroughly, I buffed on the wax with a rag. This not only adds an interesting, aged look, it also acts as a sealer.
Next, I cut the wood boards, stained them, and nailed them to the top of the coffee bar.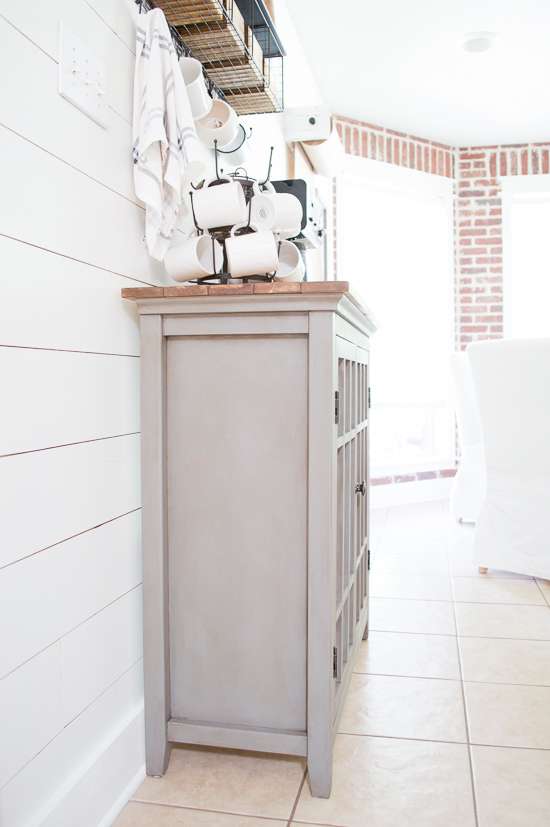 I love how it turned out! The gray really helps to break up all the white in the room.
Check out the rest of the furniture makeovers in this month's challenge below.
xo,
sarah