Create a cute and functional canvas measuring tape growth chart to keep track of your child's most important milestones!
Can you guess what day it is? Yup, Wednesday. But not just any Wednesday. It's the second Wednesday of the month, which means it's Monthly DIY Challenge time! Our theme for March is 'canvas'. When I think of canvas, the typical stretched canvas panel that you paint comes to mind. I wanted to create something a little different, so I snagged a roll instead (plus a few other materials) and created a super cute canvas measuring tape growth chart!
I'm so surprised at how easy this project was and I'm especially happy with how it turned out! This post contains affiliate links for your convenience. Click here to read my full disclosure policy.
Tools & Materials:
sewing machine
white thread
scissors
1/4″ wooden dowel or pencils
straight edge, like a ruler (I just used a 1×2 board)
How to Make a Canvas Measuring Tape Growth Chart:
First, I cut my canvas to size. I wanted mine to be seven feet tall and about 9 inches wide. To account for the hemmed edges I ended up cutting my canvas to 12 inches wide by 87 inches long.
Next, I hemmed the long sides of the canvas by folding the edges over half an inch, twice, and sewed it closed. For the top and bottom edges, I folded the edge over by half an inch. Then I folded it over again by an inch. This created a little pocket to slide the pencils/wooden dowels into.
Once all of my edges were hemmed, I moved onto drawing my lines. I laid out a measuring tape next to my canvas and measured out seven feet, including all of the inches between each foot. I marked each line with a pencil. For each foot, I drew a line all the way across the canvas. The 6 inch marks, I drew a 4 inch line. For the 3 and 9 inch mark I drew a 3 inch line. The 2, 4, 8, and 10 inch marks, I drew a 2 inch line. And for the 1 and 1, 5, 7, and 11 inch marks, I drew a one inch line.
Then, for the numbers, I printed off numbers 1-7 in a Word document, placed the paper over my canvas and traced really hard over the numbers to create an outline on the canvas.
Next, I traced over the outline in pencil and went over that and filled it in with permanent marker.
Last, I threaded a piece of jute string through the top pocket. To keep the canvas from curling inward, I popped a pencil in each end pocket. You could also use very thin round wood dowels.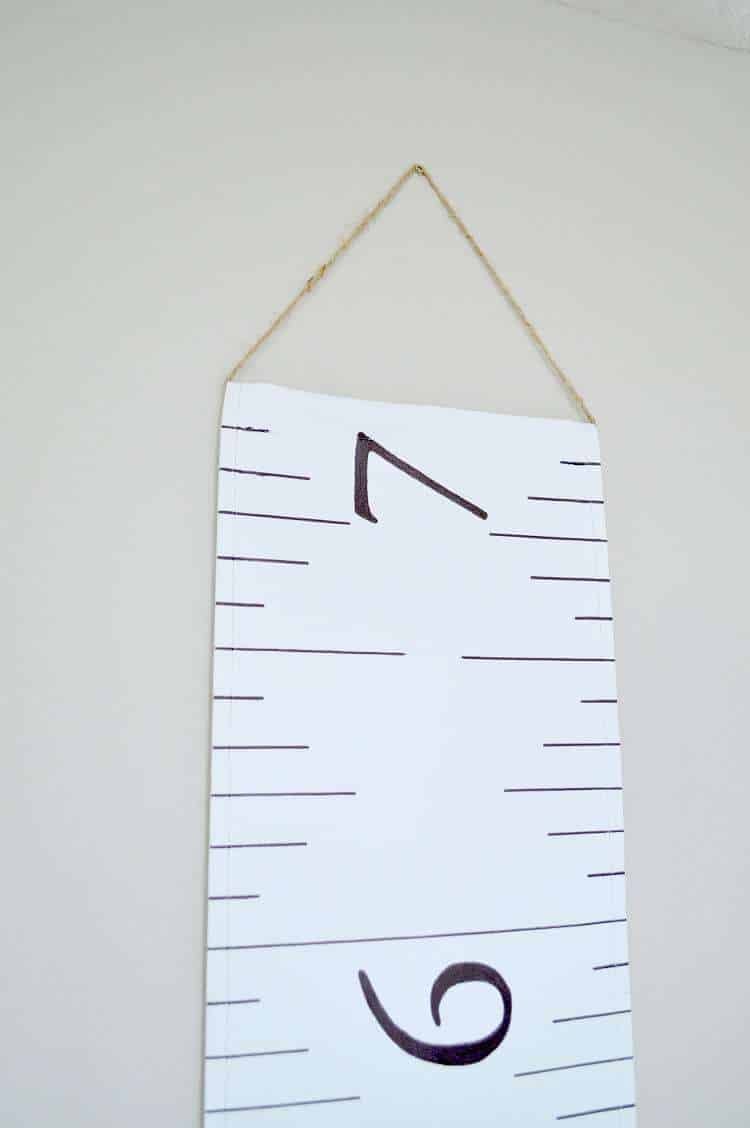 I'm so smitten with this project! It fits that small wall space perfectly and I absolutely love the touch of typography.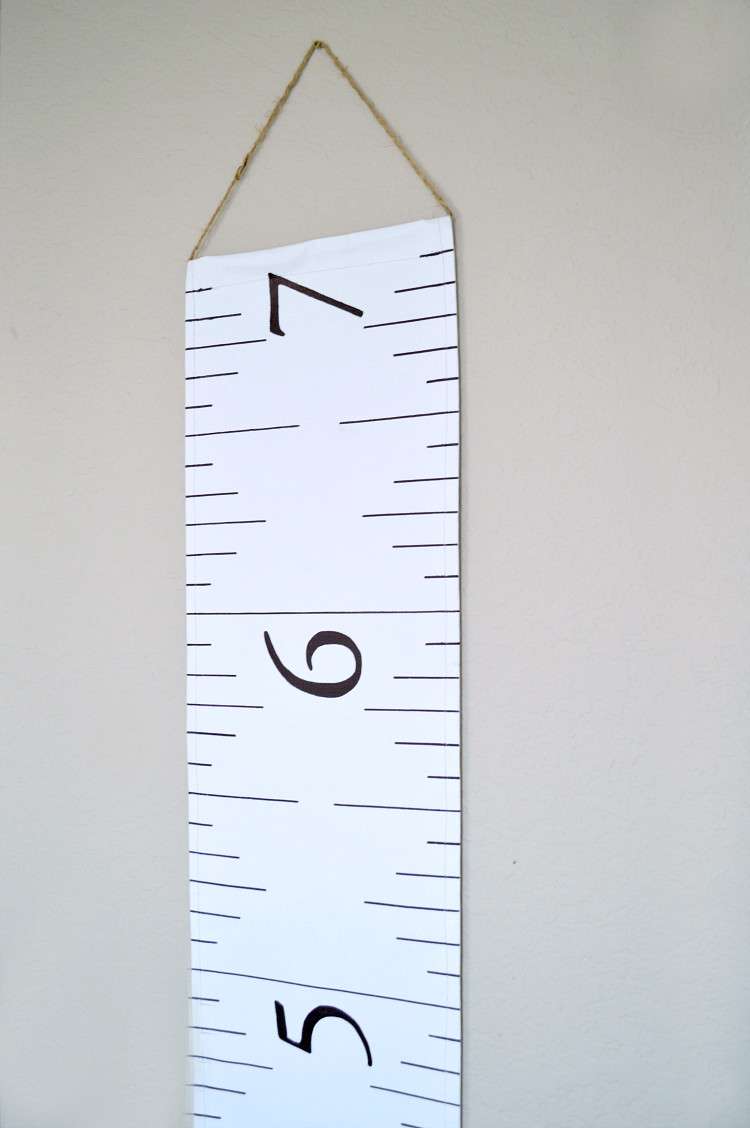 Now be sure to check out the other fantastic canvas projects below from the rest of the Monthly DIY Challenge girls!
xo,
sarah