Create a faux rust finish on anything in just a few simple steps!
Another month has passed and it's once again time for the Monthly DIY Challenge again! For April, we joined forces with the folks at Modern Masters to try out their Metal Effects Oxidizing Finish Kits. I chose to use the faux rust finish kit, and I must say I think it's pretty cool!
*A huge thank you to the great folks at Modern Masters for providing the Metal Effects kit. All project work and opinions are 100% my own. This post contains affiliate links for your convenience. Click here to read my full disclosure policy.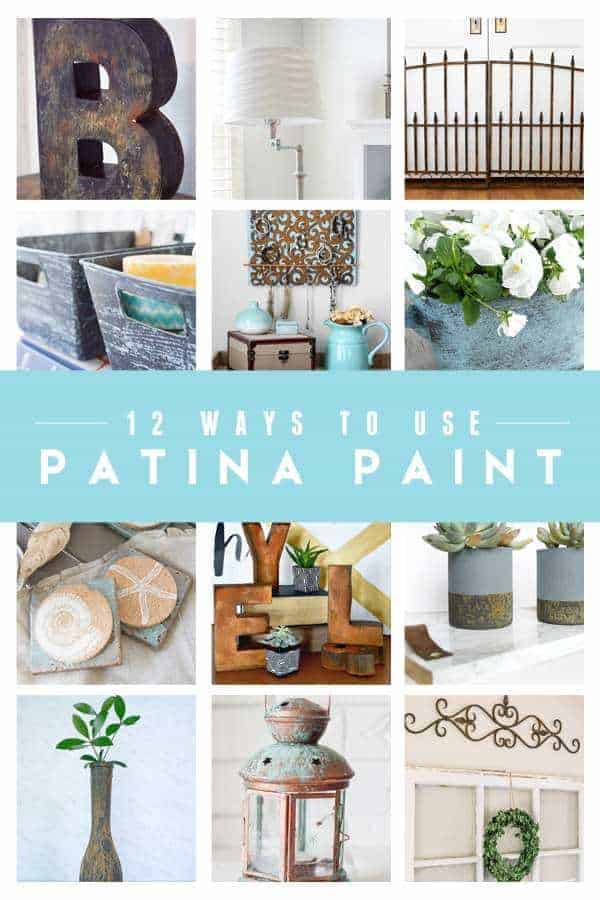 The faux patina finishes are part of Modern Masters' Metal Effects Oxidizing Finish Kits. They have a green patina, a blue patina, and a rust finish to choose from.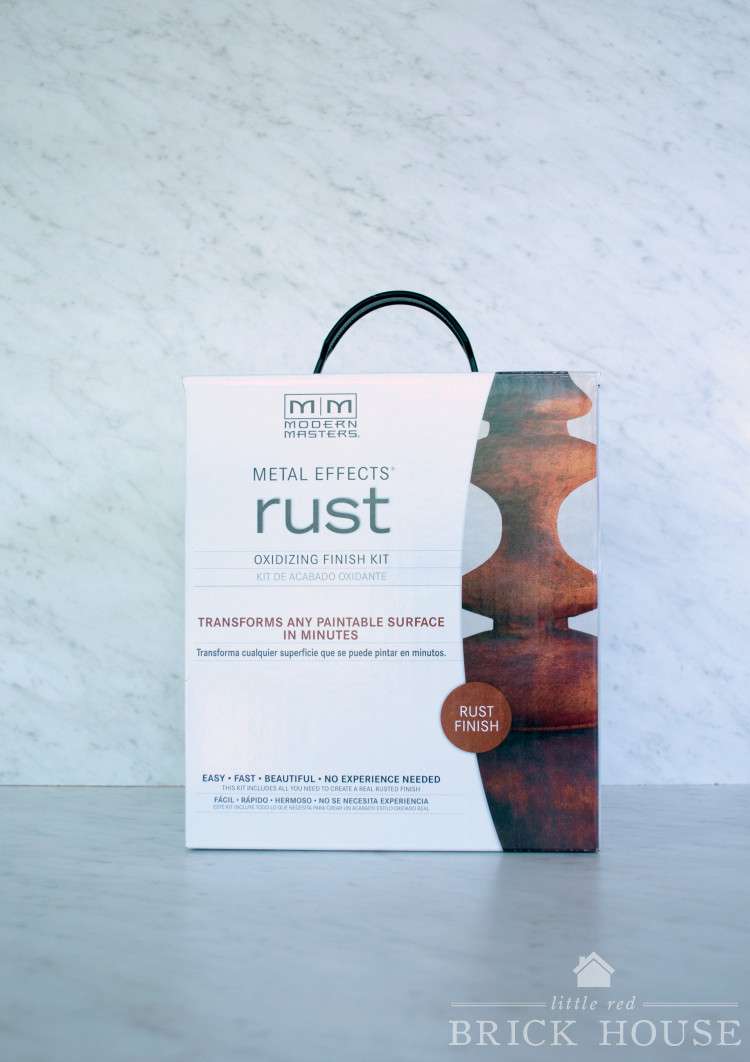 The kit comes with all of these supplies:
8 oz. container of primer
8 oz. container of oxidizing iron paint
10 oz. bottle of rust activator
8 oz. bottle of sealer
2 brushes
2 stir sticks
instructions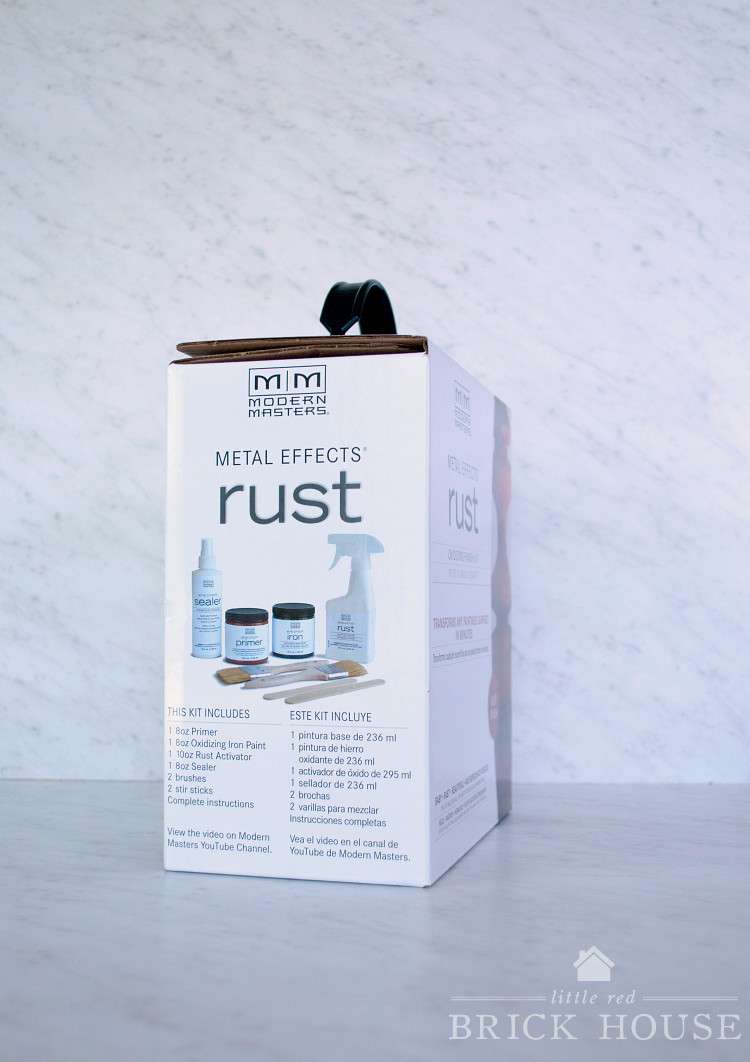 How to Create a Faux Rust Finish on Glass:
For my project, I thought it would be cool to give a small glass vase a distressed and rustic makeover.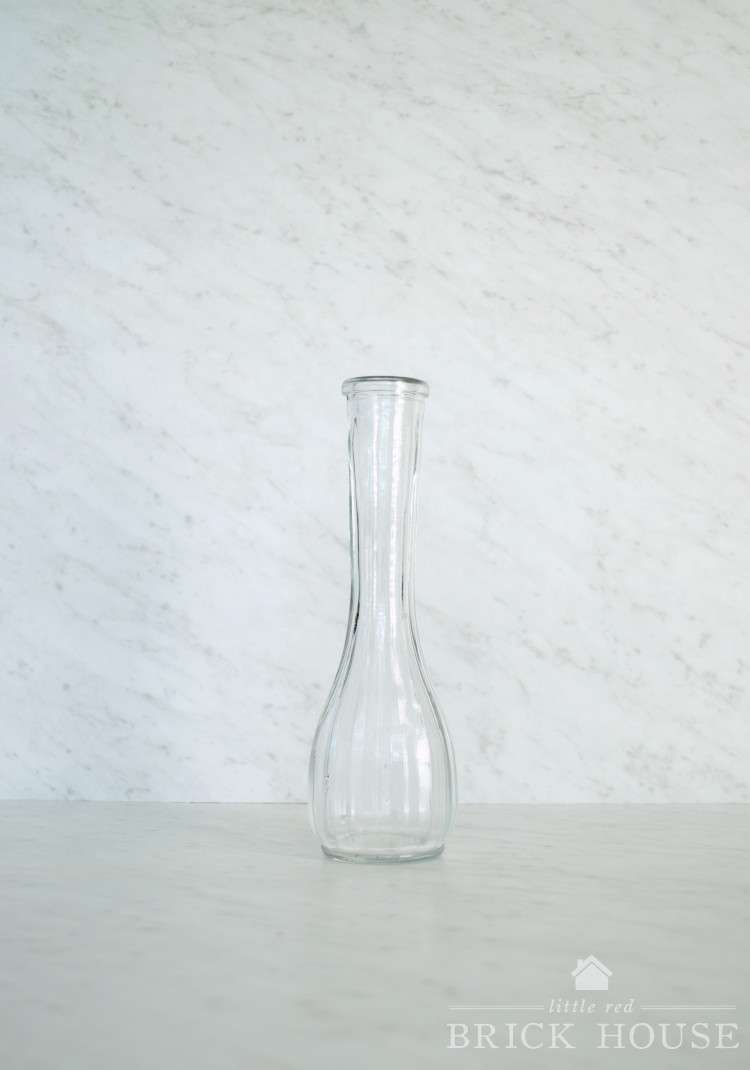 The first step I took was to lightly sand the glass vase to scuff it up a bit in order to give the primer something to grab onto. After thoroughly stirring the primer, I applied a thin layer to the vase and let it dry for 30 minutes. Then I added another thin layer and let it sit to dry and cure for 12 hours. I was left with a chocolatey brown vase. At this point I was kind of thinking, "what the heck have I done to this vase" but I kept pressing on to the next step.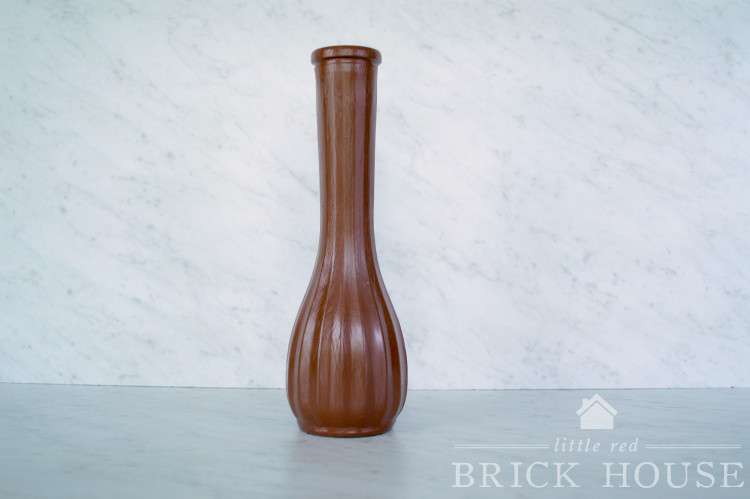 Next it was time to move on to the oxidizing iron paint. Once agin, I stirred the container well, applied a thin layer, and waited 30 minutes for it to dry. Then I applied another thin layer and waited an hour for it to dry/cure. Once dry, it looked black with a little bit of the brown primer peeking through.
After the hour was up, I turned the nozzle on the rust activator bottle to 'mist' and sprayed a light coat over the vase, being careful not to saturate it and cause any dripping. In total I applied three coats of the rust activator, waiting 5 minutes in between each coat. After the final coat, I waited 45 minutes and when I checked on the vase this is what I was surprised with!
The rust finish needs to be sealed, so for the last step I sprayed on a light coat of sealer to lock in the rust finish residue.
In some areas I think I sprayed the activator on too heavy and ended up with streaks but I still think it's a neat effect. Although the vase isn't as cute as I thought it would be all rusted up, the product is really cool and it worked really well on a glass surface. The kit was a fun experiment and I'll definitely be trying it out on another future project.
You can grab your own Modern Masters Metal Effects Rust Finish kit at The Home Depot.
Be sure to check out the lovely projects from the rest of the girls below.
xo,
sarah