Round Farmhouse Dining Table Tutorial
I love a good Pottery Barn or Restoration Hardware piece of furniture. My budget on the other hand, not so much. After pining over so many gorgeous chunky round farmhouse dining tables for what seemed like years, I finally decided to muster up the courage to build one.
For this month's Monthly DIY Challenge we are working with Kreg's R3 jigs; the ultimate building tool. They may be little, but you can do so much with these awesome jigs. Stay tuned for a fun surprise at the end, too!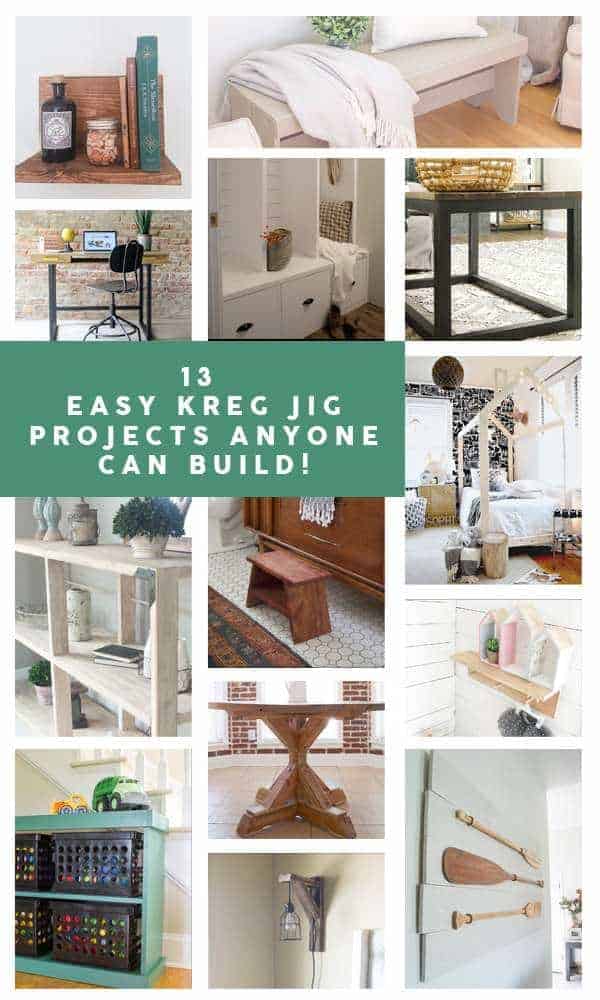 The hubby helped me out with this project and we followed this tutorial from none other than the DIY furniture queen herself, Ana White. We did make a modified version of the table top, which I'll share below.
ROUND FARMHOUSE DINING TABLE
Materials Needed:
5 – 1×4 @ 8 feet long
2 – 4×4 @ 8 feet long
2 – 2×4 @ 8 feet long
3 – 2×6 @ 8 feet long (for the top)
1 1/4" and 2 1/2" pocket hole screws
4" or longer lag screws
2" or longer wood screws
tape measure
Kreg-jig R3
drill
miter saw
router
sander
drill bits
Here's a look at the base once we got it all together.
First, to make the top, we joined eight 2×6 boards together using the Kreg jig. We flipped the table top over in order to attach the circle jig so that our screw hole wouldn't be visible one the top was assembled to the base. This post has a great explanation of how to make the circle jig for the router.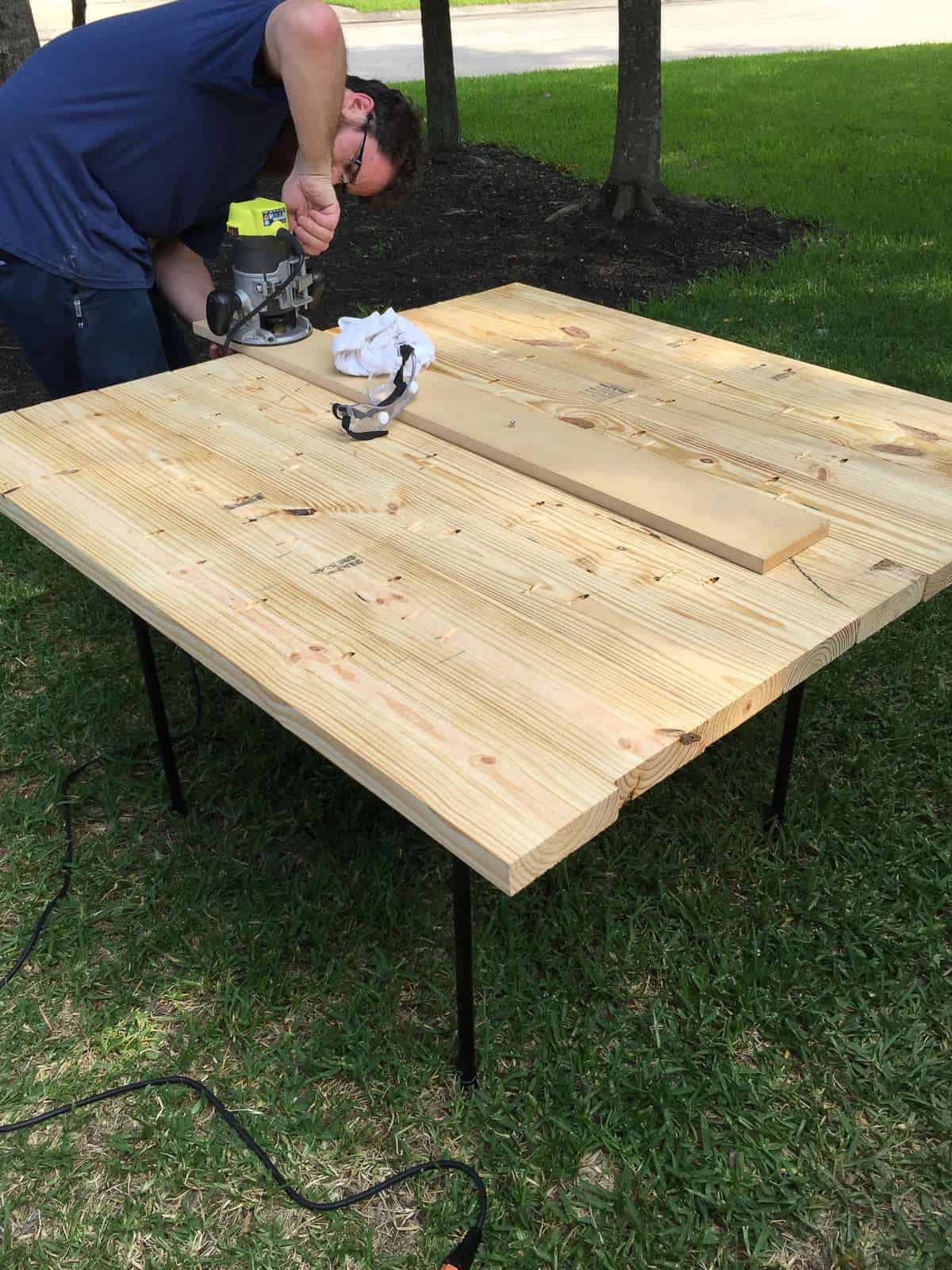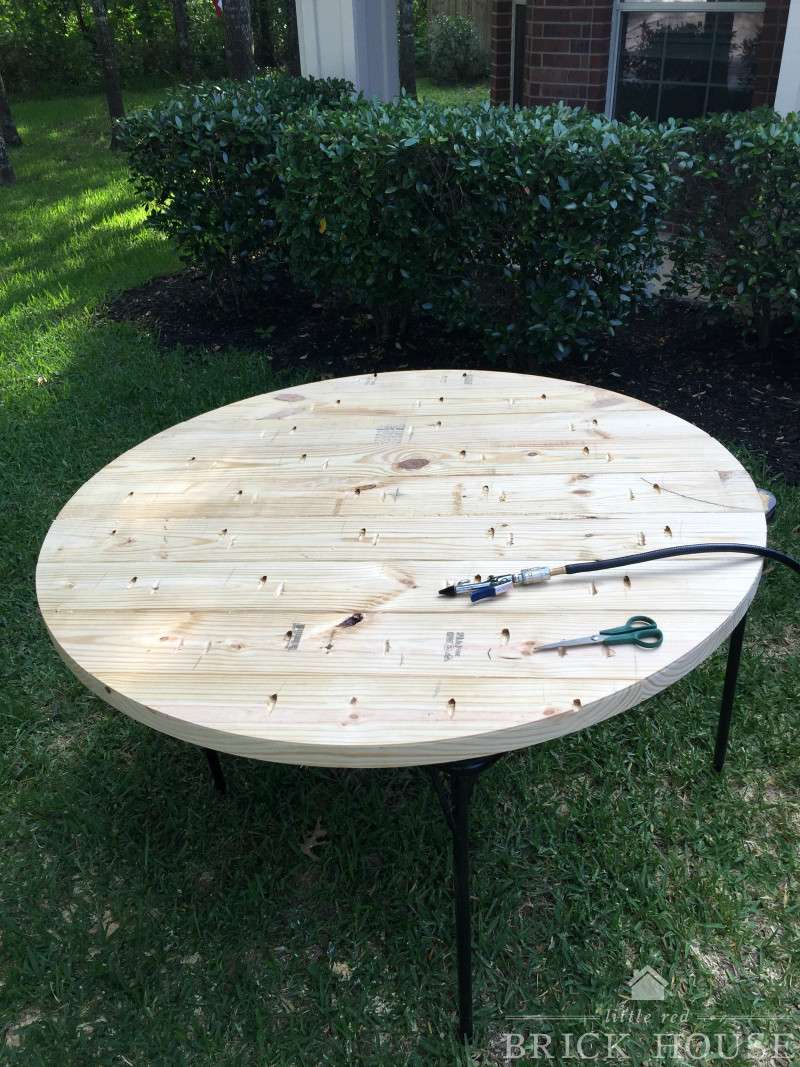 Once the top was built, we sanded everything really well, making sure to round the edges of the boards a bit. Next, we attached the top to the base and stained everything.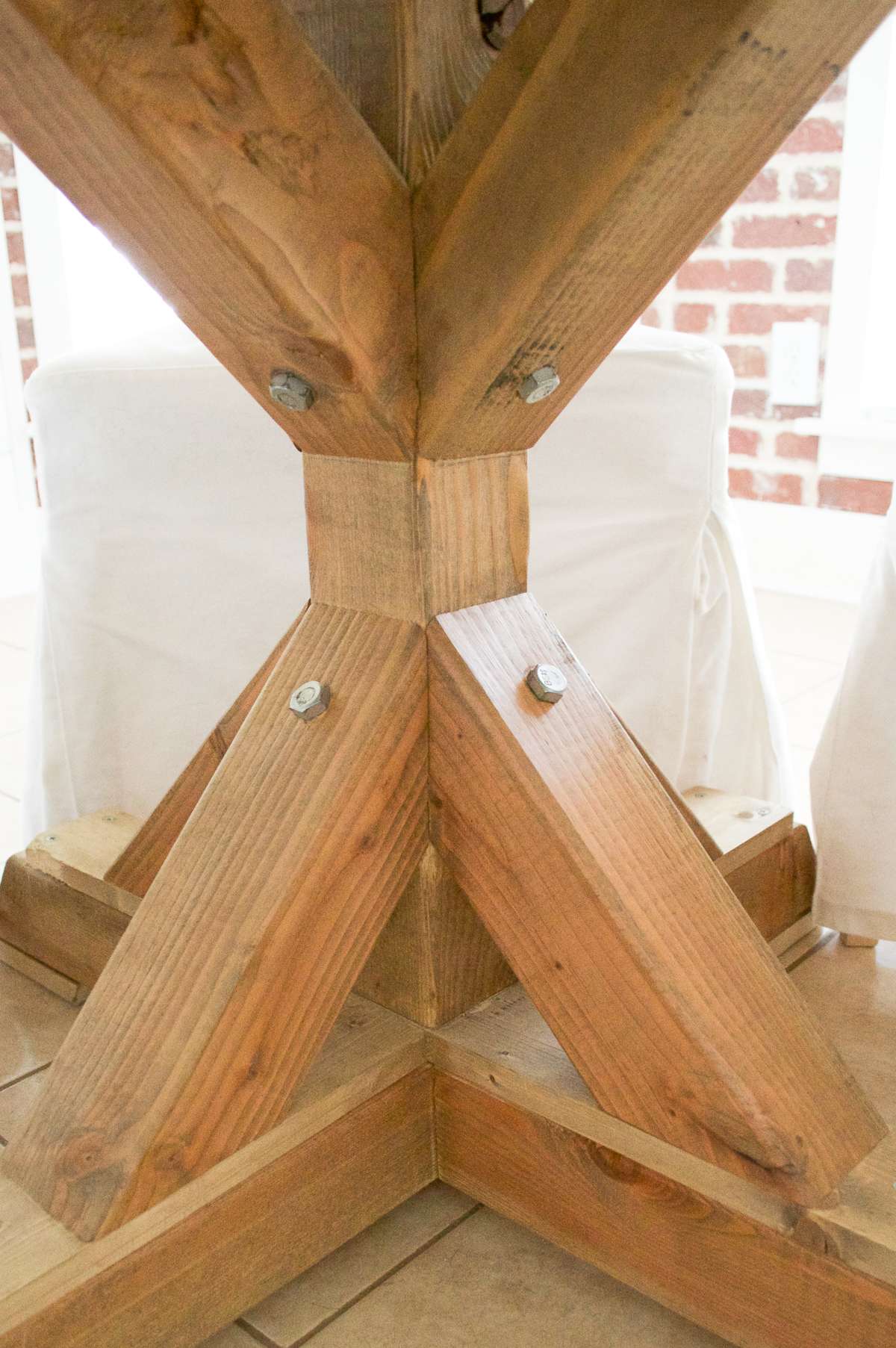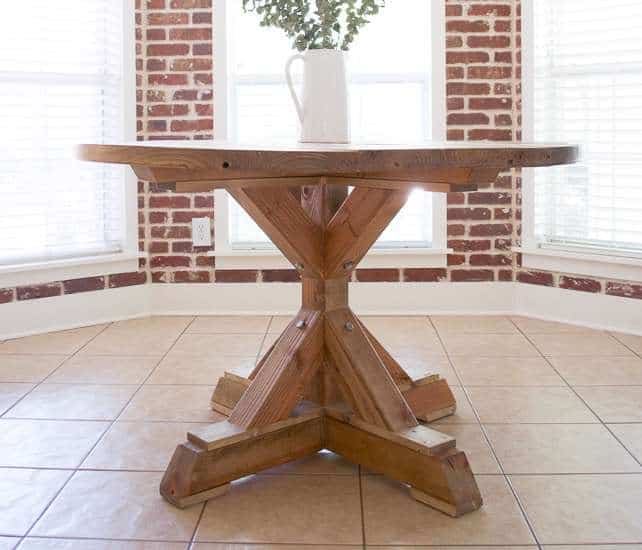 I can't believe we built this ourselves! It's definitely one of my favorite builds that we've done together. Have you ever built a large piece of furniture like this? Have I convinced you that it really is achievable? What do you think of our new round farmhouse dining table?
A huge thanks to Kreg for letting us work with the for September's challenge. Don't miss the rest of the Kreg jig builds from the challenge. And be sure to enter the giveaway at the end!
Kreg is generously giving 10 lucky readers a chance to win an R3 kit! Use the Rafflecopter widget below to enter.
xo,
sarah
a Rafflecopter giveaway