Farmhouse style kitchen makeover reveal
Y'ALL!!!! It's finally here! The long awaited farmhouse style kitchen makeover is finally ready to reveal! It's literally been years in the making, and I am so excited to finally be able to share the finished space with you guys.
Let's back up for a minute and take a look back at where we started. These are the listing photos from before we bought the house. I was in a bit of a rush to get things started to remember to take proper before pics. It wasn't any prettier once we moved in, though.
Umm, hello, orange cabinets and dated laminate counters. Yikes.
Here is the timeline of what we did to makeover the space:
Extend the cabinets to the ceiling by building cubbies on top of our existing cabinets
Extended our island so that it could accommodate our microwave at the end
Added a butcher block counter to it to add some warmth to the space
Replaced the rest of the counters with faux marble laminate
Replaced the sink with a white farmhouse sink and a gorgeous polished chrome faucet
Painted the cabinets white
Added "glass" panels to the upper cabinets
Replaced the cabinet hardware
Added a white subway tile backsplash
Built a range vent hood
Replaced the old appliances
Painted the pantry doors and added new hardware
Added shiplap walls while we were making over the dining room
Are you ready to see our new farmhouse style kitchen makeover reveal? Here she is!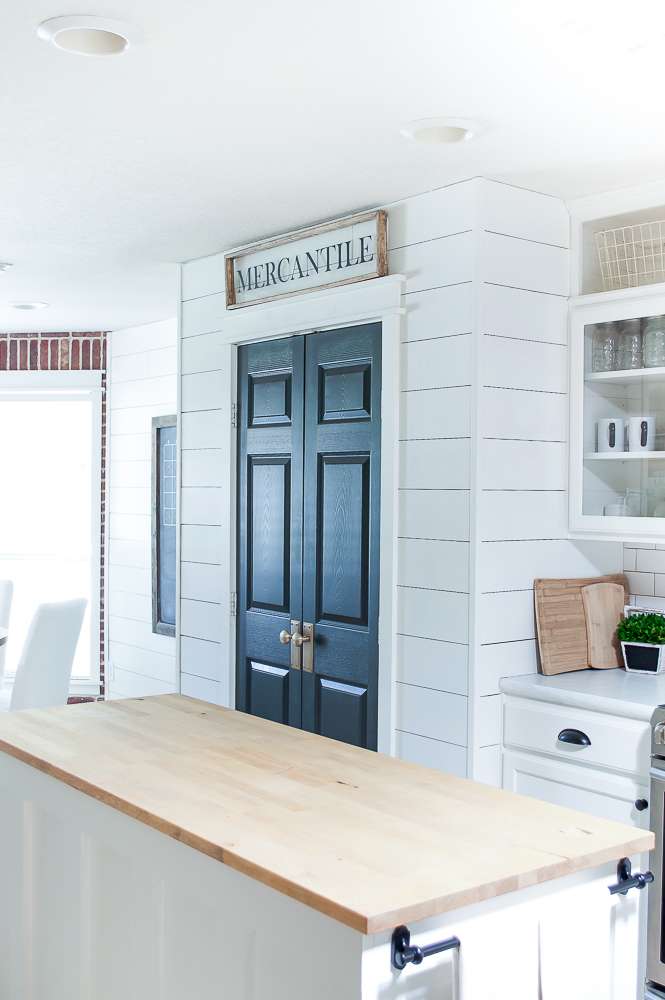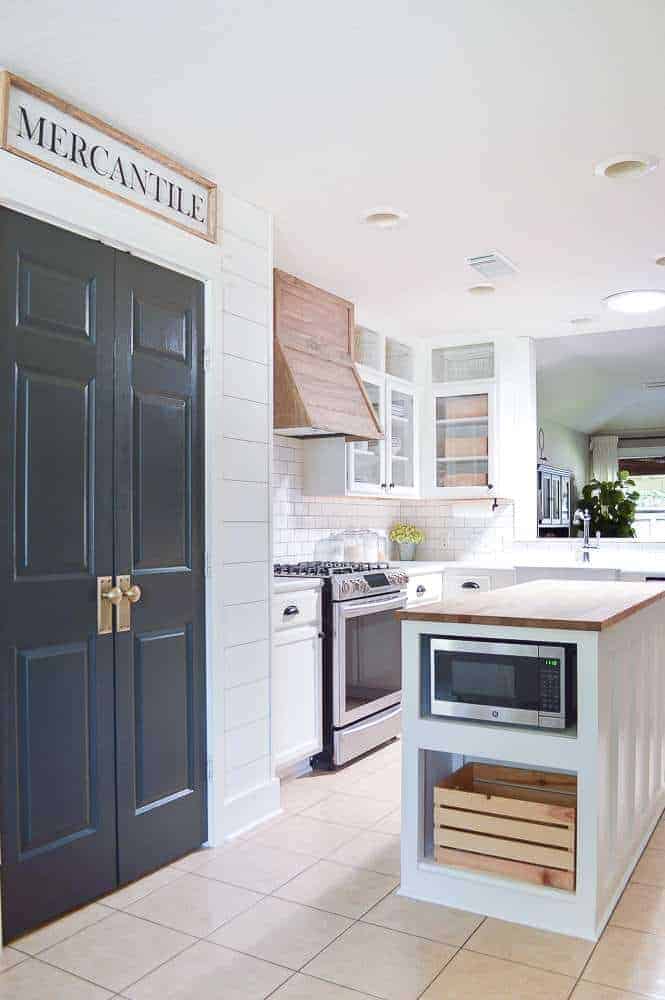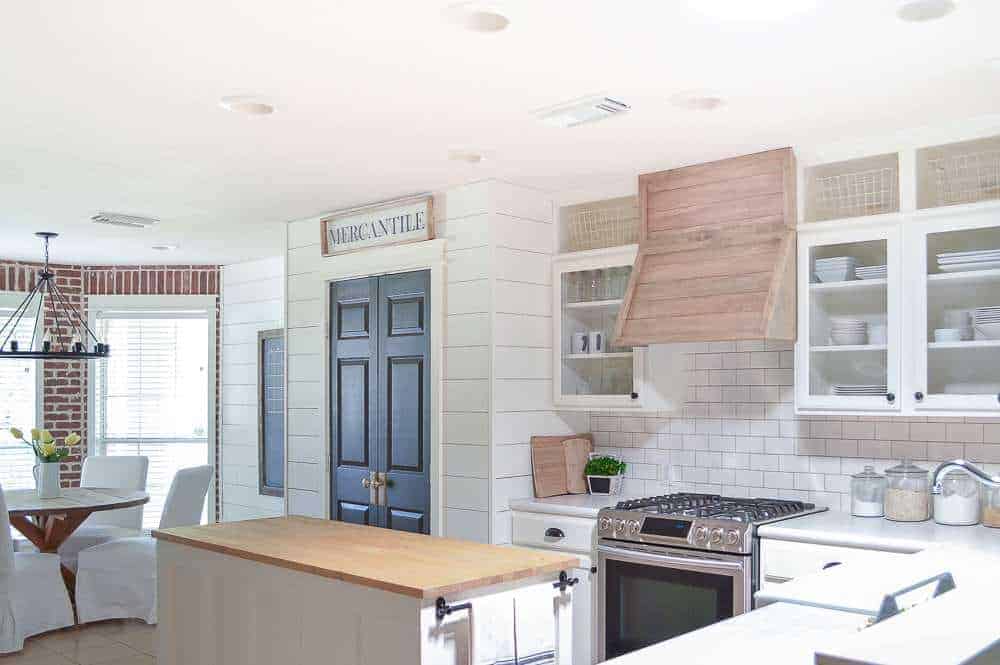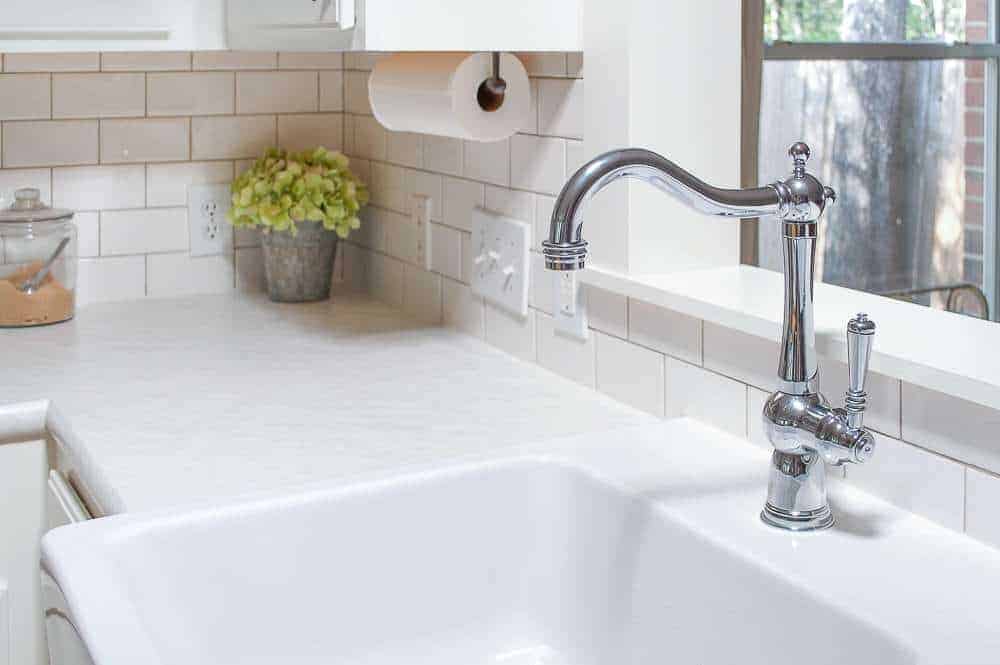 It turned out even better than I imagined. It was definitely worth the wait. I've had so much fun decorating and re-decorating each season.
I will be sharing more tutorials for the rest of the projects that we did that haven't been shared yet, so keep an eye out. What do you think? Do you think it's an improvement from before?
xo,
sarah