Create a two-toned metallic look with these fun copper dipped pots!
Happy second Wednesday of the month! You know what that means – Monthly DIY Challenge time! Woot! For February our theme is metallic paint. There is so much you can do with paint. Add in metallic and that just jazzes things up even more. I decided to try my hand at some copper dipped pots, because I had a few old terracotta pots laying around that looked like they could use some pizzaz. And also I just love me some copper.
Tools & Materials:

This post contains affiliate links for your convenience. Click here to read my full disclosure policy.
Terracotta pots (any size you'd like)
White chalk paint (you can use any color you'd like)
Paint brush
How to Make Copper Dipped Pots:
First, I wiped down my pots to give them a clean slate. With painter's tape, I taped off the top rim of one pot and the bottom part of the other.
Next I sprayed the untaped area of the pots with copper paint.
Once that was dry enough to handle (2 hours) I removed the tape and placed new tape around where the copper paint edge was. I brushed the white chalk paint on the unpainted parts and let that dry for another couple of hours.
The last step was to fill my pots with pretty flowers and enjoy! These pretty darlings are white cyclamens.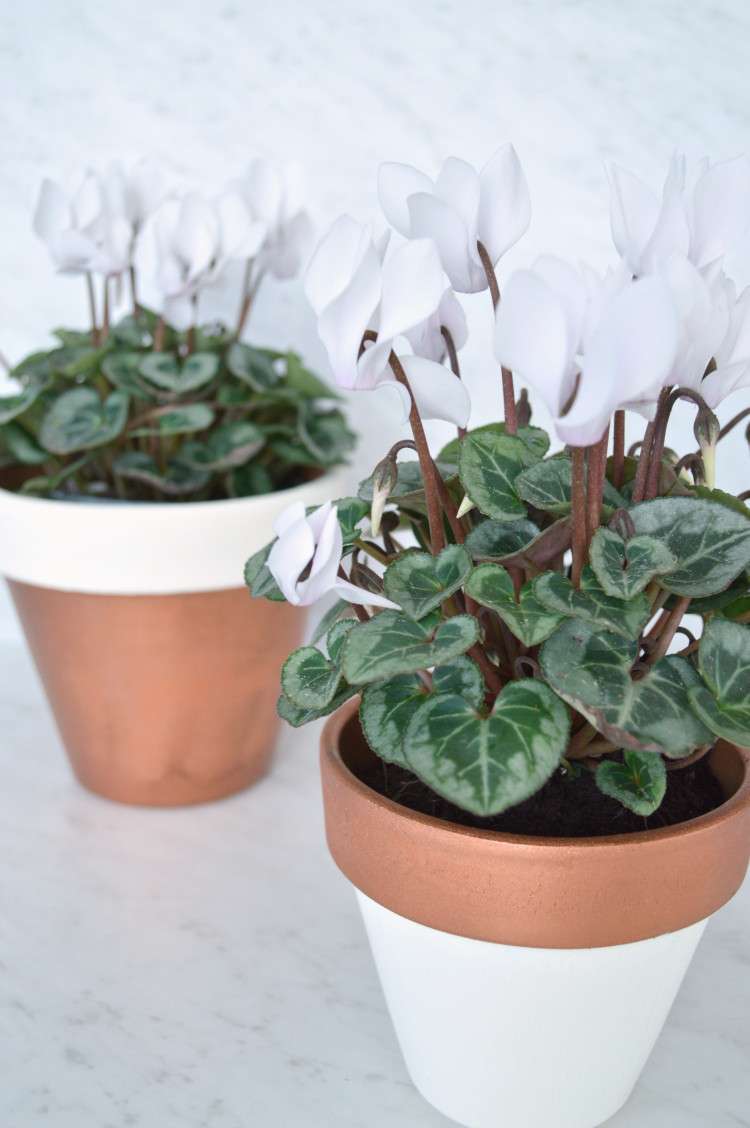 I love the simplicity of this project! Be sure to take peek below at the other lovely projects in the challenge!
xo,
sarah