Transform an inexpensive white pillowcase into the cutest farmhouse style fringe napkins!
Hello again, friends! It's the second Wednesday of the month, so you know what that means!? It's time for another Monthly DIY Challenge project! If you're new to the challenge you can read all about it and browse previous month's projects here. For March our theme is white pillowcases and I decided to make some cute little fringe napkins.
For some reason this challenge was super, well, challenging for me. I struggled with what to make and wasn't inspired by anything. Then, finally, as I was holding the pillowcase I thought to myself how much like cloth napkins it felt. I almost decided to paint them in some way but then chose to make fringe napkins!
This post contains affiliate links for your convenience. Click here to read my full disclosure policy.
Tools & Materials:
standard pillowcase (or more depending on how many napkins you want to make)
a ruler
a pencil
fabric scissors
thread
sewing machine
fine toothed comb
First I cut the seams off my pillowcase and measured out my squares. My pillowcase was big enough to cut six 13″ squares.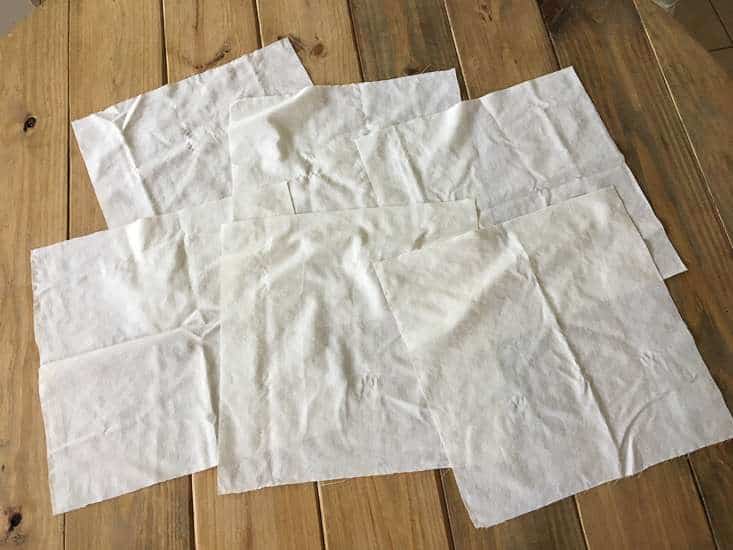 Next, I sewed a square around the outside edge of each napkin, leaving an one inch seam allowance.
Then I began to pull the strings from the outside edges of the napkins. I pulled them one at a time until I got to the stitched seam.
When you're pulling, be careful when you get close to the stitch. Pull gently and once you feel it resist, don't pull it any further or you'll yank it right out of the seam and will have a hole on the inside of your seam.
Once all four sides have been pulled it will look like this hot mess below. No worries, though.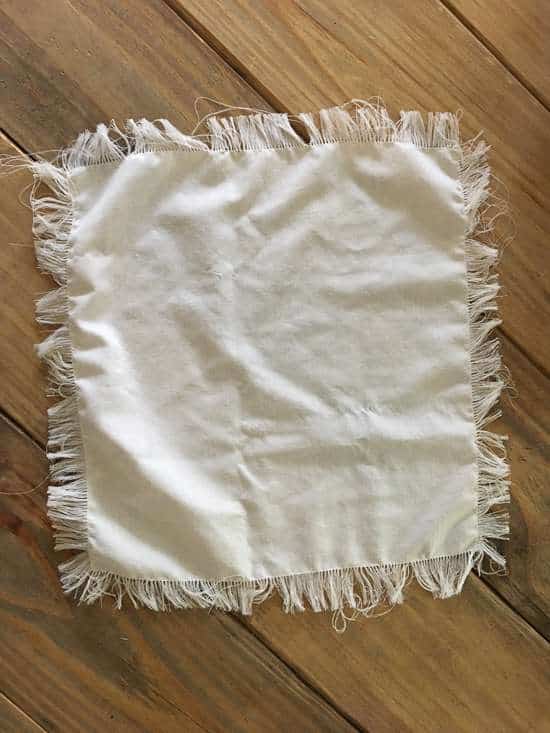 Take a fine toothed comb and gently comb out the fringe on each side. It's ok if there are longer pieces.
Now, grab your scissors and carefully trim the fringe to about a fourth of an inch. I find that this length keeps it from looking tangled and matted. Re-comb the fringe and trim any remaining stragglers.
Ah, there we go. Much better!
Aren't they the cutest! I never would have thought to make napkins from a pillowcase.
Don't miss any of the pillowcase projects from the rest of the Monthly DIY Challenge group. Check them all out below.
xo,
sarah